Dazaifu Tenmangu newly acquired collection
Date

2020.03.25 - 2020.09.27

Artist

category
Sugawara Michizane (known as Tenjin), has long been venerated as the Kami (deity) of learning, culture, and the arts. The foremost art and culture from every era have been gathered around Tenjin in a collection of 50,000 documents and art objects, including the personal writings of Michizane, an ornamental sword, and the calligraphic work "Hanyuan (Kan'en)," a national treasure.
In order to convey and pass down the aspect of Tenjin as the patron deity of culture and the arts to the modern age, Dazaifu Tenmangu launched the Dazaifu Tenmangu Art Program in 2006. This program exhibits the diversity of contemporary culture, and by assembling talent from both Japan and abroad, which creates unique pieces of art works. The shrine also actively collects contemporary art works, regardless of nationality or genre.
This show introduces 22 items which are consists of variety of art works including paintings, photograph, plates and figurines selected from our recent acquired collection with the theme of "Things draw your attention".
In addition, this exhibition is in cooperation with the featured exhibition, "Kyuhaku Dobutsuen- The Wild World of Kyuhaku" on the 4th floor of Kyushu National Museum (June 2 to July 12), which focuses on various animals depicted in many different artifacts mainly owned by the National Museum. You may also enjoy finding some animals in this room as well as at the grounds of the shrine.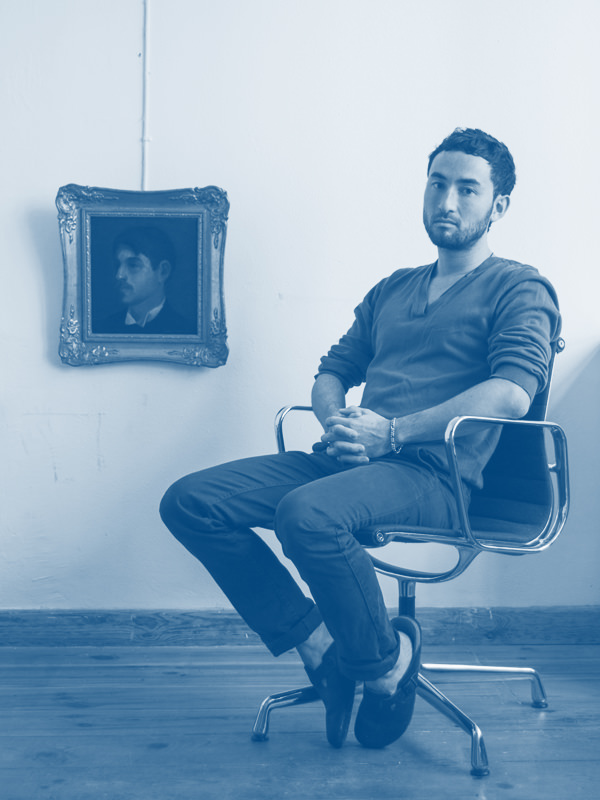 Courtesy of the artist
Simon Fujiwara
Born in 1982 in London, U.K. He holds a BA in Architecture from Cambridge University and studied Fine Art at Städelschule, Staatliche Hochschule für Bildende Künste, Frankfurt, Germany. Fujiwara is known for his multimedia installations typically involve markedly performative lectures, architecture, and various literary forms, allowing for creative self-invention and an evolving exploration of the history of his family (the mother British, the father Japanese), and the nature of human history.
He won the Cartier Award in Frieze Art Fair in 2010. He held the large scale solo exhibitions including 'Simon Fujiwara : Since 1982', Tate St Ives, U.K. in 2012; 'Grand Tour', Kunstverein Braunschweig, Germany, in 2013, etc. On the other hand, he was invited to numerous international exhibitions such as 'Roppongi Crossing 2013: Out of Doubt', Mori Art Museum, Tokyo; 'Imagineering Okayama Art Project', in 2014; 'Parasophia: Kyoto International Festival of Contemporary Art', in 2015, etc.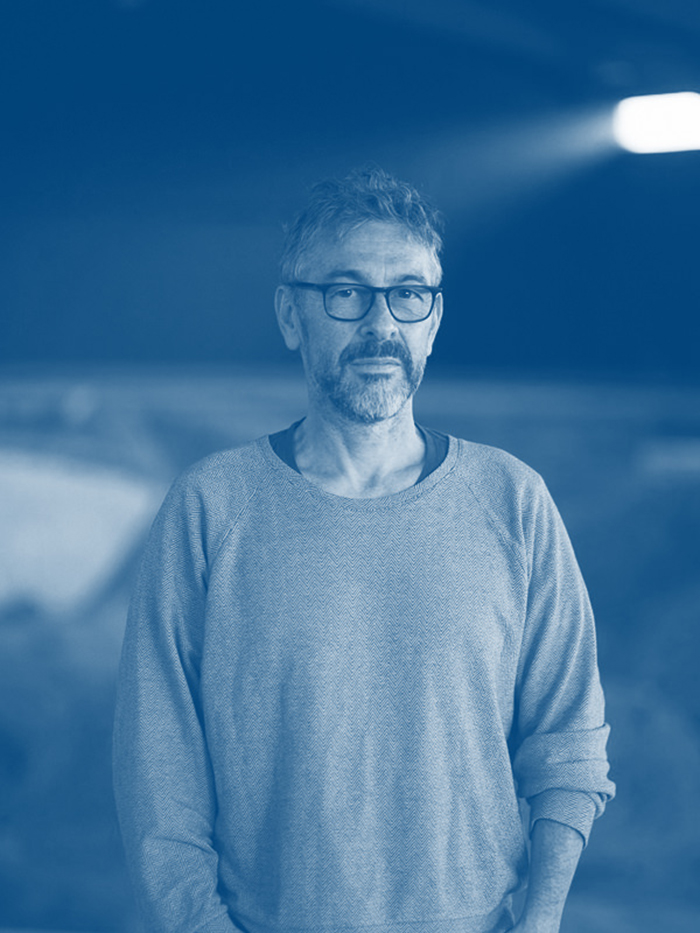 Courtesy of the artist
Pierre Huyghe
Born in 1962 in Paris, Huyghe now lives and works in New York.
Huyghe works in a variety of media from photographs, films, installations to performances.
Huyghe has received a number of awards such as the Special Award from the Jury of the Venice Biennale (Venice, Italy) in 2001, as well as the Hugo Boss Prize at the Solomon R Guggenheim Museum (New York, USA) in 2002. He has participated in numerous international exhibitions, including the Skulptur Projekte (Munster, Germany) in 2017, the Gwangju Biennnale (Gwangju, Korea) in 2014, the 13th Documenta (Kassel, Germany) in 2012. Huyghe also took part in the l st Yokohama Triennale (Yokohama, Japan) in 2002.
Huyghe's solo shows have been held in various authoritative museums; A major retrospective touring show "Pierre Huyghe" opened in 2013 first at the Pompidou Centre (Paris, France) followed by the Museum Ludwig (Cologne, Germany), the Los Angeles County Museum of Art (Los Angeles, USA), and "The Roof Garden Commission" at The Metropolitan Museum of Art (New York, USA) in 2015.
He was assigned the artistic director of the Okayama Art Summit 2019
(Okayama, Japan) .
He is one of the most influential artists currently working in the art world today and as such attracts a great deal of attention.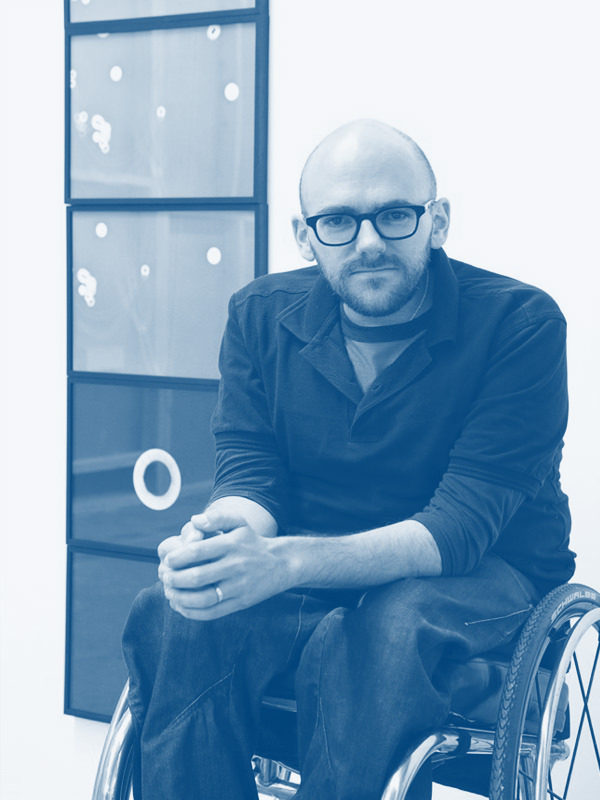 Courtesy of the artist
Ryan Gander
Born in 1976 in Chester, U.K.. Lives and works in London and Suffolk. His solo international exhibition 'Make every show like it's your last' was recently on show from Europe to the Americas. (The exhibition made a tour until 2016 at seven museums in six countries, e.g. Le Plateau, Paris; Manchester art gallery, etc.) He participated in numerous eminent exhibitions such as 'dOCUMENTA (13)', Kassel, West Germany, in 2012; 'IllumiNATIONS, La Biennale di Venezia', in 2011, etc. In Japan, he held solo exhibition 'Icarus Falling – An exhibition lost', Maison Hermès, Tokyo, in 2011; and 'Ryan Gander –These wings aren't for flying', National Museum of Art, Osaka, in 2017. He also participated in 'Our Magic Hour, Yokohama Triennale', Kanagawa, in 2011.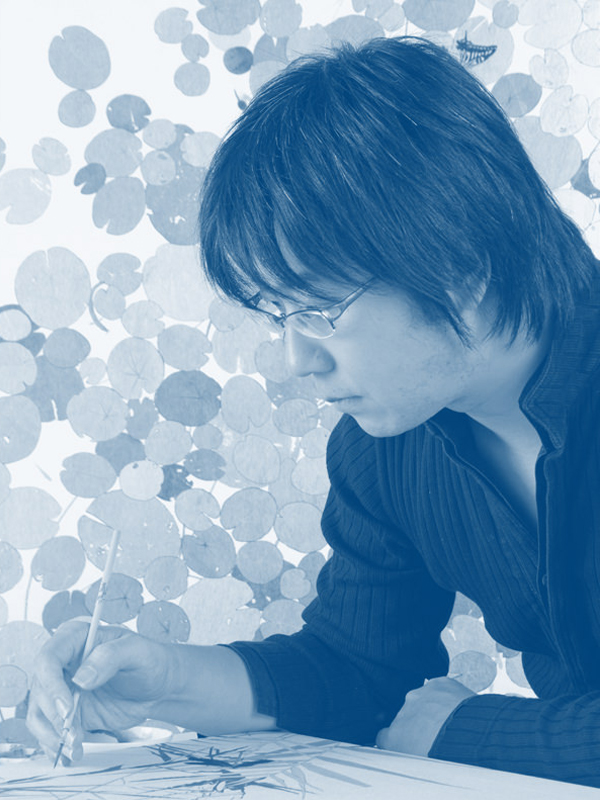 Courtesy of the artist
Tomoyuki Kambe
Born in 1975 in Gifu, Japan. After the graduation from Tama Art University in 1999, he elected as a 9th Sato International Cultural Scholarship Foundation scholarship student. Graduated from Tama Art University, M.F.A Tokyo in 2001. As the Japanese culture Affaires abroad training member, he studied in Boston from 2008 to 2009. Thereafter he held 'DOMANI: The Art of Tomorrow 2010' Exhibition (The Achievements of the Japanese Government Overseas Study Program for Artists), The National Art Center, Tokyo, in 2010. He held numerous exhibitions such as 'Top Runners - Young Japanese Painters', Takasaki Tower Art Museum, Gunma, in 2011; 'Innocent World', Sato Art Museum, Tokyo, in 2011 etc.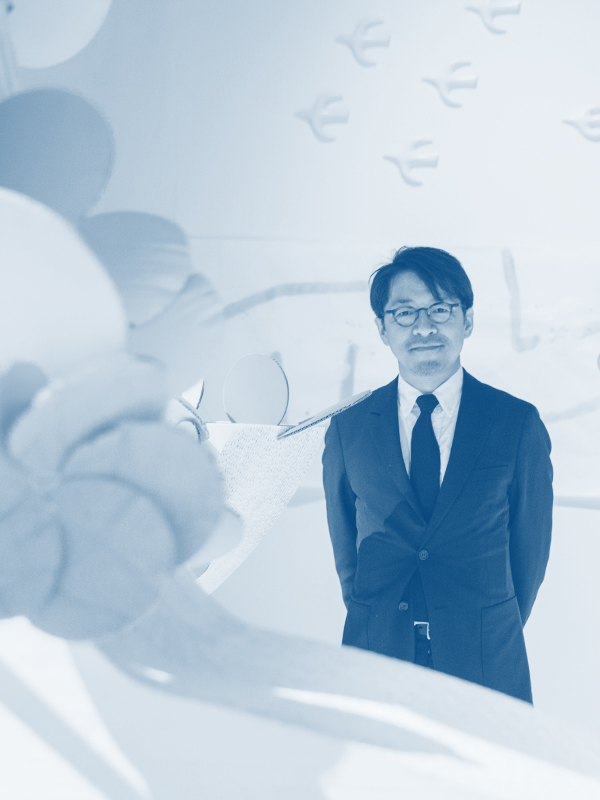 Courtesy of the artist
Makoto Kagoshima
Born in Fukuoka. After graduating from art college, he worked on display and management at an interior shop, and now works mainly on pottery, fabrics, prints, etc. in his own atelier in Fukuoka city. He has held solo exhibitions not only in Japan but also in L.A., Taipei, London, etc. His fans have spread worldwide in recent years. The range of activities is not limited to pottery, but covers a wide range of activities, such as creating murals for spaces and participating in international art projects.