Dazaifu Tenmangu Kogei Collection- Focus on plum design
Date

2022.12.13 - 2023.06.04

Artist

category
"Whenever spring wind blows, my dear plum trees remember to bloom, even if your master won't be here."
This is known as the poem composed by Sugawara Michizane, the deity of Dazaifu Tenmangu, when he left his own residence in Kyoto. The precincts of Dazaifu Tenmangu are filled with the fragrance of the plum blossoms.
Many artists, both ancient and modern, have taken up the challenge of creating works with the plum blossoms in mind. Regardless of genre, the plum flower has been a timeless motif for artists, and their works have touched our heartstrings through the ages. This exhibition introduced a selection of works from the shrine collection related to plum design.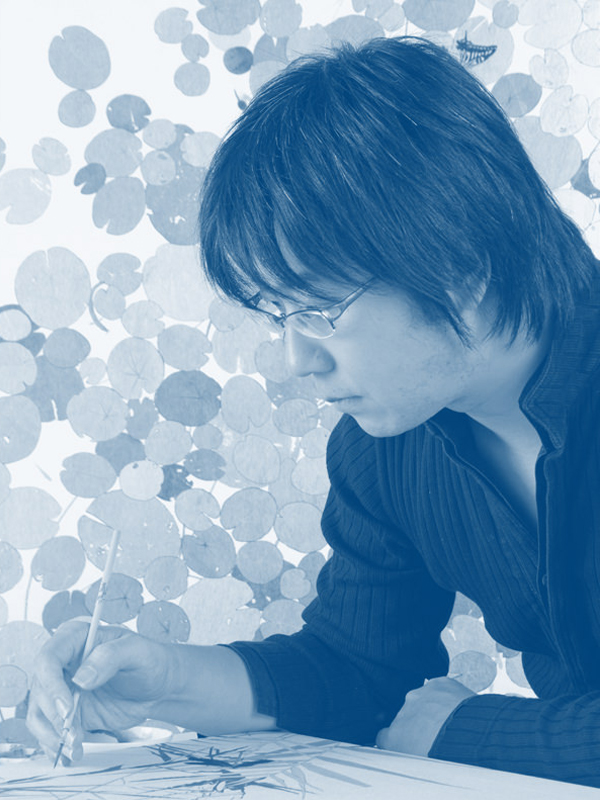 Courtesy of the artist
Tomoyuki Kambe
Born in 1975 in Gifu, Japan. After the graduation from Tama Art University in 1999, he elected as a 9th Sato International Cultural Scholarship Foundation scholarship student. Graduated from Tama Art University, M.F.A Tokyo in 2001. As the Japanese culture Affaires abroad training member, he studied in Boston from 2008 to 2009. Thereafter he held 'DOMANI: The Art of Tomorrow 2010' Exhibition (The Achievements of the Japanese Government Overseas Study Program for Artists), The National Art Center, Tokyo, in 2010. He held numerous exhibitions such as 'Top Runners - Young Japanese Painters', Takasaki Tower Art Museum, Gunma, in 2011; 'Innocent World', Sato Art Museum, Tokyo, in 2011 etc.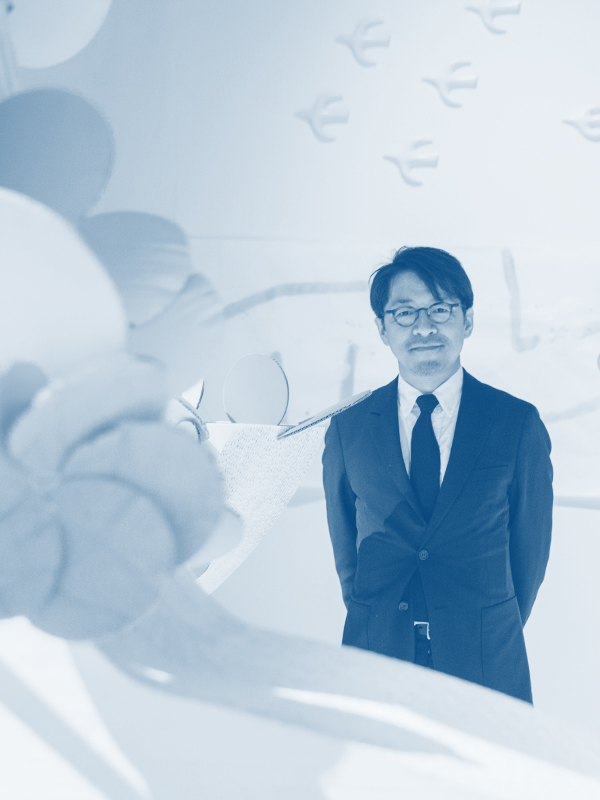 Courtesy of the artist
Makoto Kagoshima
Born in Fukuoka. After graduating from art college, he worked on display and management at an interior shop, and now works mainly on pottery, fabrics, prints, etc. in his own atelier in Fukuoka city. He has held solo exhibitions not only in Japan but also in L.A., Taipei, London, etc. His fans have spread worldwide in recent years. The range of activities is not limited to pottery, but covers a wide range of activities, such as creating murals for spaces and participating in international art projects.