interview
Takashi Homma 'What is visible is not essential.'
2018.09.08 Thu 15:57
This is an article on Takashi Homma, was originally featured in the free paper "Dazaifu Jiman".
——–
Photographer with body
On this day, Takashi Homma was going to climb Mount Homan for the seventh time. Currently, he is in the middle of making art works for Dazaifu Tenmangu Art Program. The last day of "climbing Homanzan and taking photos on all seven days". Sunday. Unfortunately, it was raining, but he quietly stepped into the forest, saying, "If you go into the forest, you won't be bothered."
Homanzan is a sacred mountain that spans Dazaifu City and Chikushino City and has the upper sanctuary of Kamado Shrine on its summit. For Fukuoka residents, it is also known as a "friendly but hard" mountain to climb.
He stops on the road as if the sound had been sucked into the forest. Preparation for shooting began. In front of Homma's eyes, a mushroom. click, click. The shutter was released twice. The shooting was over in no time and he return to the mountain path again. Mountain climbing with equipment. Homma carries his body even on steep slopes where one cannot climb without grasping a tree trunk. He found a mushroom which looked like just dirt.
Conceptual elements that could well be found in Homma's photos. It is once again realized that a strong physicality is involved in shaping the concept.
Seeing itself
"I wasn't interested in things like Japanese tradition at all," says Homma. "But, Japanese things have come to be good lately." The offer of Dazaifu Tenmangu Art Program that was raised at that time. He felt that it was interesting to work on contemporary art in a land where cultures flowed from the continent in the old age. "And it's nice that everyone doesn't look too much in Tokyo. I work in the middle of Tokyo and enjoy the stressful places, but I need places that aren't." .
Tenmangu shrine ceremony held in September. In the darkness, seeing the ritual of transferring the spirit of Michizane to the mikoshi, he said, "It was the best conceptual art. The priests were working toward the 'invisible' spirit, It's like it's like it was performing. " The theme of "seeing invisible things", which has been a major interest of Honma for some time, has become more inevitable by gaining a place called a shrine. "I think it's a type that I decide on the theme from the beginning and carefully prepare it, but in practice I often change it depending on what I met."
Honma muttered on the mountain and remembered the words, "The part where the mushrooms are visible is not the body. At that time, Homma may have been thinking about "seeing invisible things."
Text by Keiko Asano (nico edit)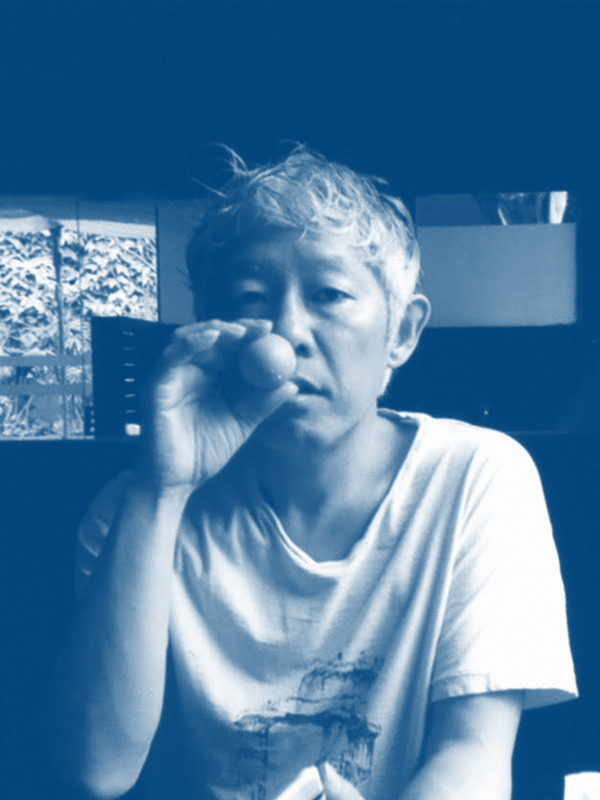 ©️Takashi Homma
Takashi Homma
Born in 1962, won the 24th Kimura Ihei Memorial Photography Award in 1999 for his collection of photographs Tokyo Suburbia (Korin-Sha). In 2011 and 2012, his solo exhibition "New Documentary" was shown at three art museums in Japan. His books include Tanoshii shashin ("Fun Photography") and his recent collections The Narcissistic City (Mack) and Trails (Mack). In addition, in 2019 he published Symphony: Mushrooms from the Forest (Case Publishing) and Looking Through Le Corbusier Windows (Walther König, CCA, Window Research Institute). He currently serves as a visiting professor in the graduate school of Tokyo Zokei University.