Takashi Homma 'Oni and White Horse'
Date

2021.04.24 - 2021.08.01

Artist

category
From 24th April to 1st August, the Dazaifu Tenmangu Museum is exhibiting the recent film by the photographer Takashi Homma, "Oni and White Horse," a film focusing Shiroume-go (a.k.a., "Shiro-chan"), the shrine's late sacred horse which had been a subject for Homma's work since the exhibition "Seeing Itself," the Ninth Dazaifu Tenmangu Art Program in 2015.
While his previous work, "Horseshoes and Shiro-chan," had focused on the horse during the Jinkoshiki Grand Procession of Sugawara Michizane (designated an Intangible Folk Cultural Property by Fukuoka Prefecture) and having its horseshoes changed, this work was inspired by Homma's creative idea to use an unattended camera to film images of Shiro-chan that will surprise even locals, as the horse rested in the stable next to the Onisubedo ground during the Onisube Festival (designated an Intangible Folk Cultural Property by Fukuoka Prefecture). It is hoped that visitors will recall Shiro-chan's life through this work, which represents the conclusion of the project, and the panels featuring photographs of the horse set up on the shrine grounds in three locations connected with the horse's memory.
In conjunction with this exhibition, during the same period Homma's work "Tokyo and My Daughter" (1999-2010), featuring photographs of a friend's daughter as though she were his own daughter, are exhibited in several sites around Dazaifu Tenmangu. Check the news on Keidai Art Museum website for further information.
Takashi Homma Oni and White Horse
List of the exhibited four works:
1, Oni and White Horse, Movie, 05′24″, 2017
2, Horseshoes and Shiro-chan, Movie, 08′48″, 2015
3, Shiro-chan, Type C Print, 2015
4, Shiro-chan, Type C Print, 2015
*In addition to these art works, four large posters of Shiro-chan, created for this exhibition with generous help of Takashi Homma Photo Office, are installed outdoors.
From 24th April to 1st August, 2021)※Closed on Mondays except 3rd May
Opens:9am-4:30pm(last admission 4pm)
Venue:Dazaifu Tenmangu Museum
〒818-0117, 4-7-1 Saifu, Dazaifu, Fukuoka
Admission fee:Adults 500(400)yen/ University, College and High School Students 200(100)yen/ Junior High School and Elementary School Students 100(50)yen
※( ): groups of more than 30 people, Persons with disability and one person accompanying each of them are admitted half of charge
Organized by Dazaifu Tenmangu
Co-operated by Takashi Homma Photo Office,TARO NASU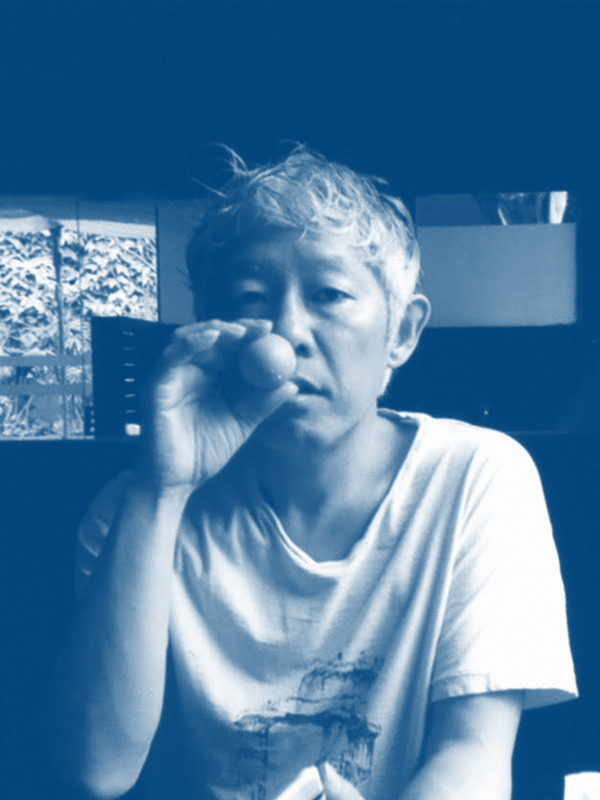 ©️Takashi Homma
Takashi Homma
Born in 1962, won the 24th Kimura Ihei Memorial Photography Award in 1999 for his collection of photographs Tokyo Suburbia (Korin-Sha). In 2011 and 2012, his solo exhibition "New Documentary" was shown at three art museums in Japan. His books include Tanoshii shashin ("Fun Photography") and his recent collections The Narcissistic City (Mack) and Trails (Mack). In addition, in 2019 he published Symphony: Mushrooms from the Forest (Case Publishing) and Looking Through Le Corbusier Windows (Walther König, CCA, Window Research Institute). He currently serves as a visiting professor in the graduate school of Tokyo Zokei University.