Dazaifu Tenmangu Artprogram vol.8 Simon Fujiwara 'The Problem of the Rock'
Date

2013.03.24 - 2013.06.30

Artist

category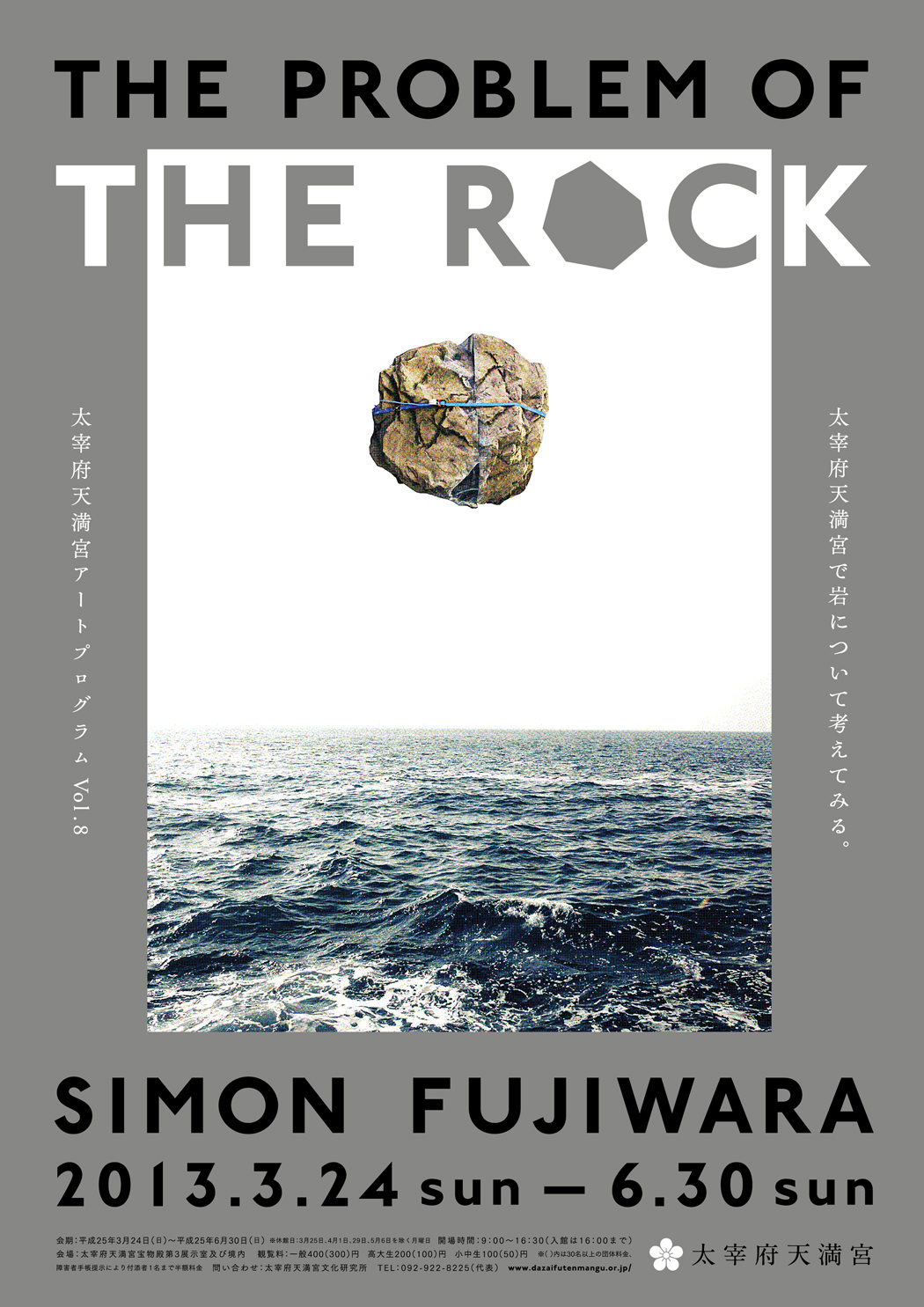 "The Problem of the Rock" exhibition was an attempt by Simon Fujiwara, who has researched Shinto shrines thoroughly, to cast doubt on contemporary society through a number of new works on the subject of rocks. Not only have rocks themselves been objects of faith in human culture, but from time to time they also have served to evoke nature and the transcendental presence of kamis by symbolizing religious motifs.
The research of Fujiwara, who has continued to pursue the shapes of rocks best suited to contemporary shrines, comes to fruition in these new works inspired by what he has seen and heard at Dazaifu Tenmangu. This exhibition provided a view of how Fujiwara sees the contemporary moment through multimedia display of sketches, travel journals, photographs, letters, and other works collected especially for the exhibition in addition to his new rock works.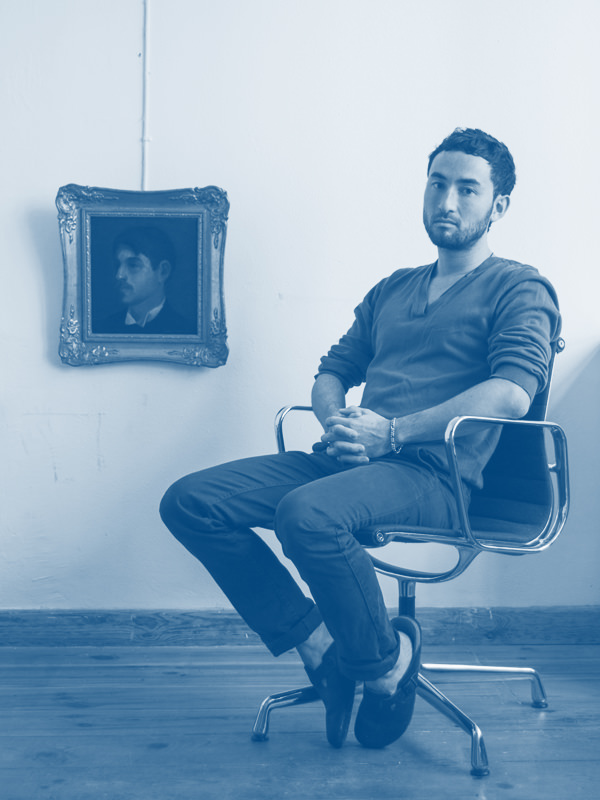 Courtesy of the artist
Simon Fujiwara
Born in 1982 in London, U.K. He holds a BA in Architecture from Cambridge University and studied Fine Art at Städelschule, Staatliche Hochschule für Bildende Künste, Frankfurt, Germany. Fujiwara is known for his multimedia installations typically involve markedly performative lectures, architecture, and various literary forms, allowing for creative self-invention and an evolving exploration of the history of his family (the mother British, the father Japanese), and the nature of human history.
He won the Cartier Award in Frieze Art Fair in 2010. He held the large scale solo exhibitions including 'Simon Fujiwara : Since 1982', Tate St Ives, U.K. in 2012; 'Grand Tour', Kunstverein Braunschweig, Germany, in 2013, etc. On the other hand, he was invited to numerous international exhibitions such as 'Roppongi Crossing 2013: Out of Doubt', Mori Art Museum, Tokyo; 'Imagineering Okayama Art Project', in 2014; 'Parasophia: Kyoto International Festival of Contemporary Art', in 2015, etc.