Dazaifu Tenmangu Collection Works by Ryan Gander
Date

2017.05.13 - 2017.07.30

Artist

category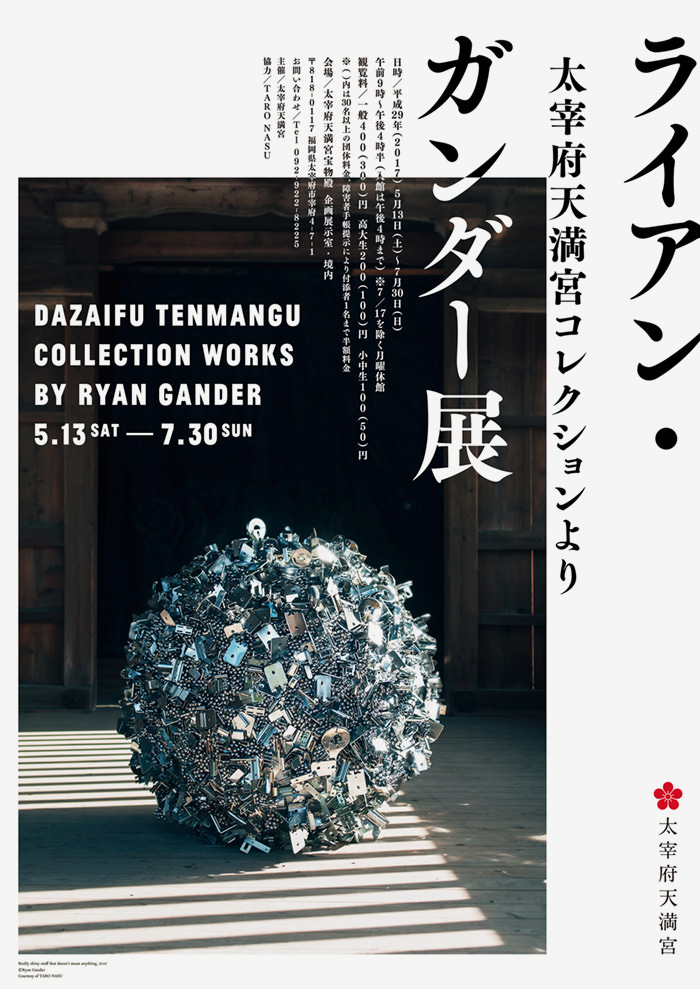 Dazaifu Tenmangu held the exhibition "Dazaifu Tenmangu Collection Works by Ryan Gander".
Born in the United Kingdom in 1976, Ryan Gander has held solo exhibitions around the world as a standard-bearer of new conceptual art. He has attracted a great deal of attention in the art world as an important artist through participating in a number of prominent exhibitions.
Gander, who visited Dazaifu as the sixth artist of the Dazaifu Tenmangu Art Program which started in 2006, dynamically presented 8 new works in the museum and grounds of the shrine that are closely related to the Shinto spiritual background of Japan and the essence of Japanese culture. The subsequent six years have been kind to the four works unveiled outdoors helping them blend into the shrine grounds.
In order to refocus attention on his previous work at the shrine, this exhibition showcases a total of 16 Gander works collected by the shrine. This collection of suggestive works, which can be said to be a device for reading and understanding the reality of the modern times that we now live in.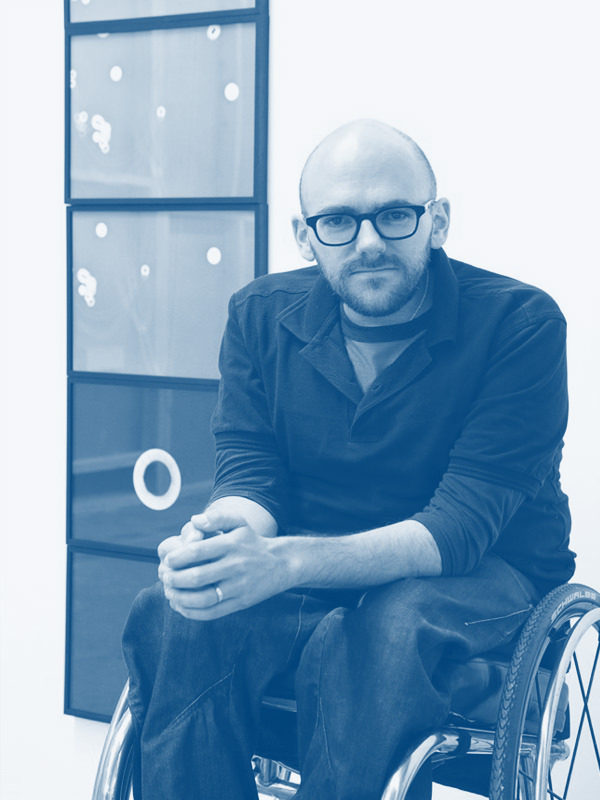 Photograph: Julian Abrams
Ryan Gander
Born in 1976 in Chester, U.K.. Lives and works in London and Suffolk. His solo international exhibition 'Make every show like it's your last' was recently on show from Europe to the Americas. (The exhibition made a tour until 2016 at seven museums in six countries, e.g. Le Plateau, Paris; Manchester art gallery, etc.) He participated in numerous eminent exhibitions such as 'dOCUMENTA (13)', Kassel, West Germany, in 2012; 'IllumiNATIONS, La Biennale di Venezia', in 2011, etc. In Japan, he held solo exhibition 'Icarus Falling – An exhibition lost', Maison Hermès, Tokyo, in 2011; and 'Ryan Gander –These wings aren't for flying', National Museum of Art, Osaka, in 2017. He also participated in 'Our Magic Hour, Yokohama Triennale', Kanagawa, in 2011.