OTANI NIEUWENHUIZE
Date

2016.10.29 - 2016.12.18

Artist

category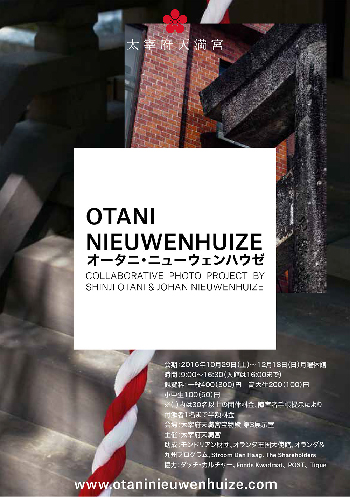 Japanese photographer Shinji Otani and Dutch photographer Johan Nieuwenhuize recognize a similar state of mind in each other's work. They share a large overlap in working methods, but their concepts and fascinations differ a lot. Both lens-based artists walk the city and take their images instinctively and continuously. Both work from their own image archive and combine images made in different cities and from different periods. Otani works from a documentary perspective, Nieuwenhuize deals with his subject in an abstract manner.
The transactive memory theory shows us that people working in duo's or groups build up a larger collective memory than do two individuals. When two friends walk a city they remember things selectively, subconsciously depending on the other to remember the other things for them. They investigate the collective memory developing between the two of them, when they photograph the same subject at the same day.
With their project 'OTANI NIEUWENHUIZE', artists look into Japanese and Dutch culture and into cultural tourism. Behaving as tourists themselves they photograph places where culture is being "consumed". In the Netherlands they visit the Rijksmuseum in Amsterdam and De Efteling in Kaatsheuvel. In Japan they visit Dazaifu Tenmangu Shrine in Fukuoka, the historic site of the former Dutch trading post Dejima in Nagasaki and the amusement park, Huis ten Bosch, in Nagasaki, represent both Japanese and Dutch culture.
After the display at POST, Tokyo in September 2016, 'OTANI NIEUWENHUIZE' at the shrine was the very first opportunity for us to grasp the entire project. Almost 60 works were unveiled.
Organized by Dazaifu Tenmangu
In cooperation of the Shareholoders, the Embassy of the Kingdom of the Netherlands in Tokyo, Dutch Culture, Fonds Kwadraat, Mondriaan Fund and Stroom Den Haag and is part of Holland Kyushu / Japan.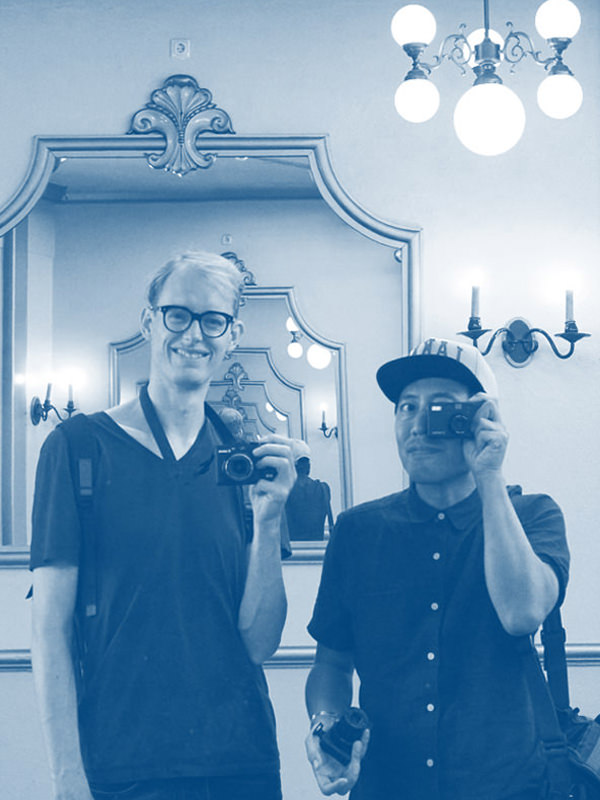 ©OTANI NIEUWENHUIZE
Otani Nieuwenhuize
Japanese photographer Shinji Otani and Dutch photographer Johann Nieuwenhuize interpret Japanese and Dutch culture and cultural tourism from the perspective of tourists by taking pictures of places where culture is "consumed" as touristic spots.