Full of Treasure Mountain
Date

2023.09.02 - 2023.12.03

Artist

category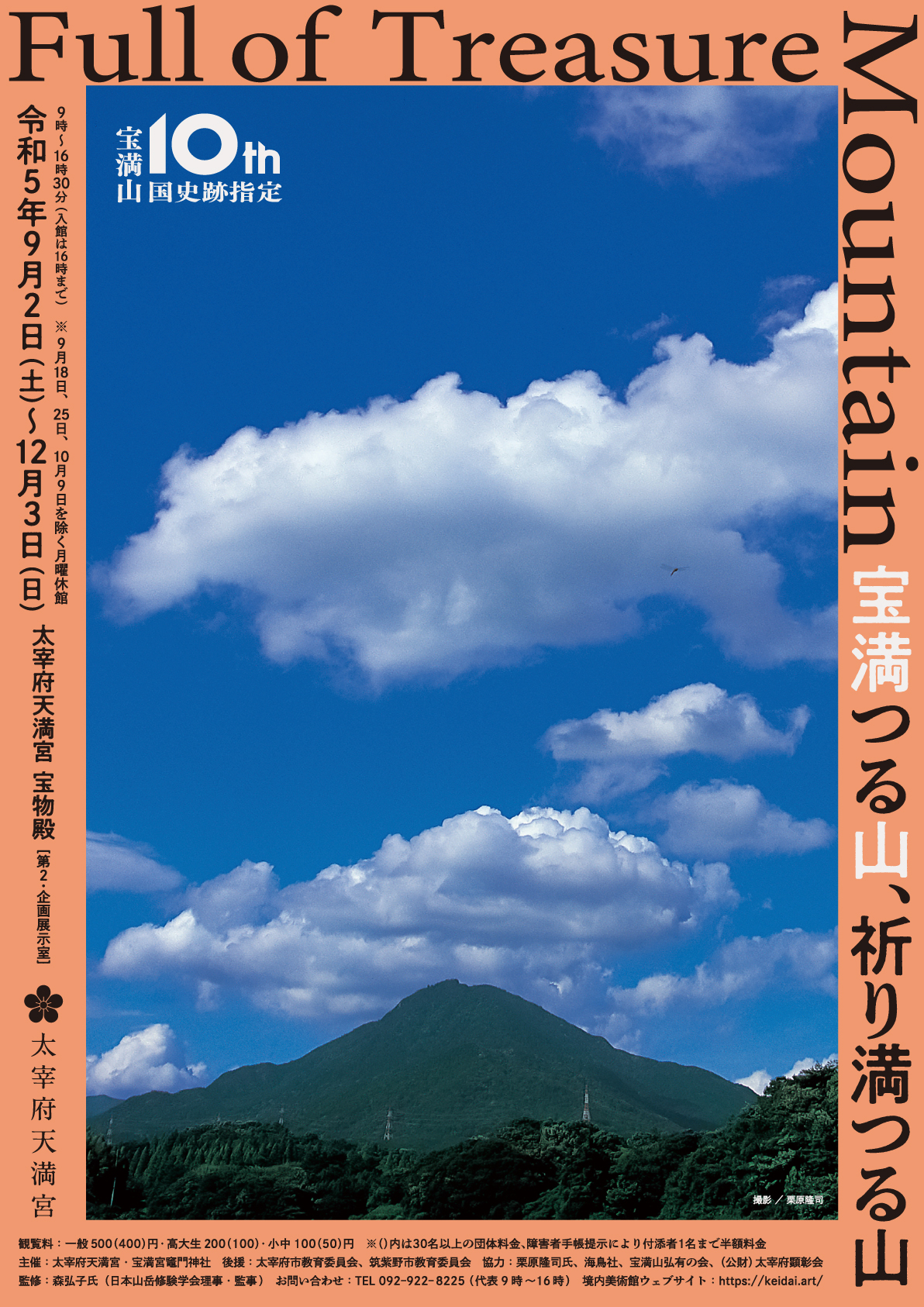 Mt. Homan, which rises on the border of the cities of Dazaifu and Chikushino, is a popular mountain that is visited by around 100,000 climbers annually. Homangu Kamado Shrine, which is located on this mountain, enshrines Tamayorihime no Mikoto, Empress Jingu and Emperor Ojin, revered as a deity of matchmaking and a guardian deity from evil spirits and bad luck.
Mt. Homan was called Mt. Mikasa in ancient times because of its beautiful hat [kasa]-shaped appearance. The mountain has also been believed to be home to a deity of water and agriculture because it has been the source of water for the plains spreading out at its foot. In addition to the legend of the circle of huge rocks [Kamadoiwa] near the summit, the mountain was also called Mt. Kamado, meaning ancient stove in Japanese, because of the constant deep clouds and fog around its peak that made it look as if it was cooking in a kamado. The name Mt. Homan originated from Homan Daibosatsu, the name of Tamayohime no Mikoto, representing syncretism of Shinto and Buddhism.
Rituals began in the late 7th century, when the Dazaifu government office was established to govern Kyushu, and prayers for national peace were offered at this mountain, which is located in an unlucky position. Buddhist monks like Saicho and Kukai who traveled to the Asian mainland worshipped at this mountain for the safety of their voyages and to achieve their goals. In the Middle Ages, Shugendo (mountain asceticism) gained momentum as a way to ward off social unrest after the Mongolian invasion, and after that yamabushi [mountain ascetics] actively prayed for peace in the nation and for people to be free from disasters. After the separation of Shintoism and Buddhism in the Meiji era (st. 1868), the yamabushi left the mountains, but faith in the shrine has continued without interruption.
On October 17th of this year, Mt. Homan will celebrate the 10th anniversary of its designation as a national historic site, the third sacred mountain following Mt. Chokai and Mt. Fuji. To commemorate this milestone and in the hopes that Mt. Homan will continue to be a place of peace and tranquility for us all, we hold an exhibition entitled "Full of Treasure Mountain". We hope that this exhibition will provide an opportunity for visitors to experience the bounty and charm of the diverse "treasures" of the mountain, including people's prayers, gratitude to the deities, and bountiful nature.
Finally, we would like to express our sincere gratitude to the organizations and people involved for their generous guidance and cooperation in organizing this exhibition.
Dates: September 2 (Sat) to December 3 (Sun), 2023 *Closed on Mondays except September 18, 25, and October 9
Hours: 9:00 – 16:30 (last admission at 16:00)
Venue: Dazaifu Tenmangu Museum, 4-7-1, Saifu, Dazaifu, Fukuoka 818-0117, Japan
Admission: ¥500 (400) for adults, ¥200 (100) for high school and university students, ¥100 (50) for elementary and junior high school students
Group rates in parentheses ( ) are for groups of 30 or more, and half-price for up to one accompanying person with a disability certificate.
Organizers: Dazaifu Tenmangu, Houmangu Kamodo Shrine
Supported by: Dazaifu City Board of Education, Chikushino City Board of Education
Cooperation: Mr. Takashi Kurihara, Kaichosha, Homanzan Koyu-no-kai, Dazaifu Kenshokai
Supervisor: Hiroko Mori (Director and Supervisor of the Association for the Study of Japanese Mountain Religion)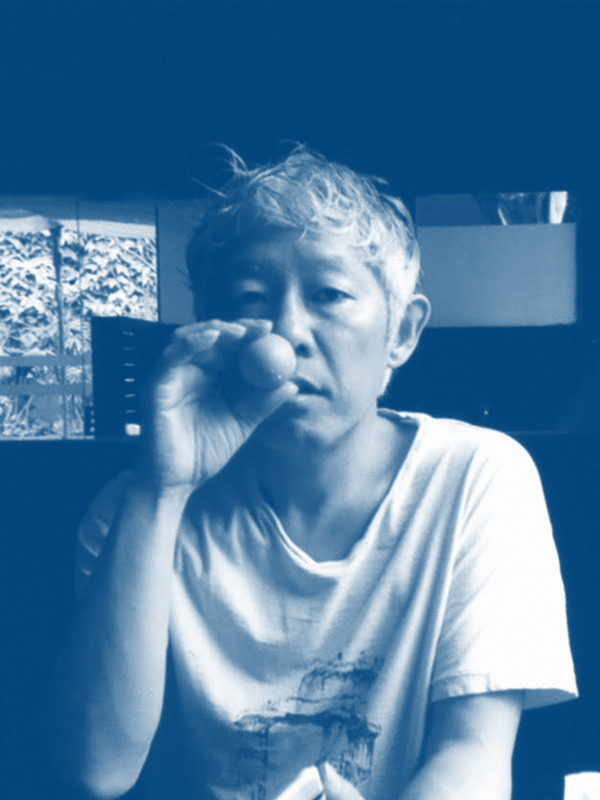 ©️Takashi Homma
Takashi Homma
Born in 1962, won the 24th Kimura Ihei Memorial Photography Award in 1999 for his collection of photographs Tokyo Suburbia (Korin-Sha). In 2011 and 2012, his solo exhibition "New Documentary" was shown at three art museums in Japan. His books include Tanoshii shashin ("Fun Photography") and his recent collections The Narcissistic City (Mack) and Trails (Mack). In addition, in 2019 he published Symphony: Mushrooms from the Forest (Case Publishing) and Looking Through Le Corbusier Windows (Walther König, CCA, Window Research Institute). He currently serves as a visiting professor in the graduate school of Tokyo Zokei University.